Marine Handsaw
Recognizing the particular challenges of sawing concrete in underwater situations, Wolverine has developed a specific saw for those applications. With Wolverine's underwater hydraulic handsaw, the saw housing is designed to disperse water to lessen blade drag when cutting underwater. All hydraulic fittings and fasteners are stainless steel to minimize corrosion in fresh or salt water.
This saw is available in 16", 20" and 24" sizes and with 8, 10, 12, or 15 gpm motors.
Key features include:
Holes in guard for water dispersion
Stainless steel fittings and fasteners
Safe-stop hydraulic valve brings the blade to a complete stop within seconds of trigger release
Water supply is activated as trigger is pulled and shuts off when trigger is released
Water feeds through the blade collar, ensuring better dispersion of water and lower water consumption of up to 50%
High efficiency hydraulic motor offers greater torque and long life
Stainless steel wear-band installed in the saw housing serves to maximize abrasion resistance and extend housing life
Stainless steel lock-on blade collar assembly ensures collar holds fast to shaft (Will hold two .125" blades for wide
joint cutting.)
Stainless steel motor tubing is heavy duty and is both lighter and more durable than hydraulic hose
No-drip flush face fittings allow for quick disconnects
The rugged 1/4" aluminum frame includes a one-piece base plate and motor mounting surface. Frame is powder-coated for protection and ease of cleaning

Wolverine Hydraulic Handsaw Operator's Manual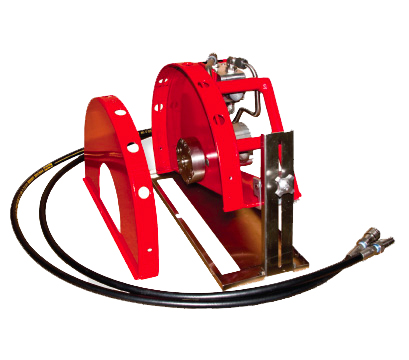 WFC-16DM-Compact with Depth Cut Attachment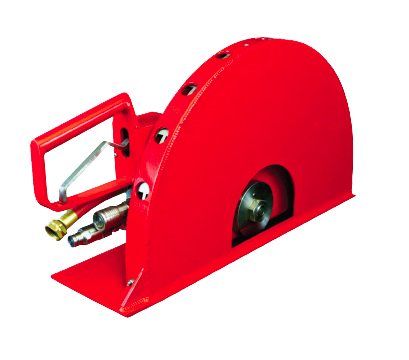 | Part # | Size/Description |
| --- | --- |
| W-60LS | Wolverine Circular Loop Saw |
| W-60LS-STR | Wolverine Circular Loop Saw with Straight Cut Option |
When ordering, please specify gpm, upcut or down and whether hydraulic whips are desired.